Traditional Gelato
Every day we blend fresh milk, sugar, eggs and selected ingredients that, through a careful freezing process, give life to a high quality artisan ice cream. Creamy at the right point and with a genuine flavor, we are sure that our ice cream will satisfy all tastes!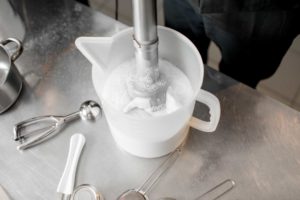 Step 1
The ice cream is extracted from the batch freezer after a long process of cooling and 'shaking', which allows the mixture to incorporate air becoming increasingly creamy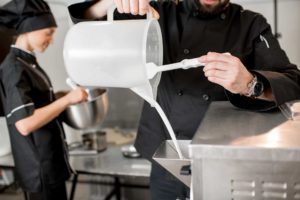 Step 2
The sump tray is filled with freshly prepared ice cream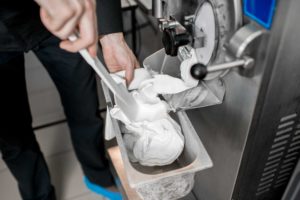 Step 3
The ice cream is worked in the tray for a few minutes, until it reaches perfect creaminess and consistency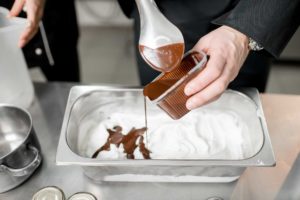 Step 4
Stuffing and decoration give the last touches to the ice cream, ready to be served (and eaten)!
Gelato cone and cup
The most classic way to enjoy an ice cream. Cone or cup, which side are you on?
Ice Cream Biscuit
Two delicious soft biscuits enclosing an ice cream medallion, a perfect and irresistible snack
Fruit sorbets
They are fresh, light, colorful and rigorously prepared only with water and seasonal fruit
Brioches Gelato
The top of the gluttony: a Sicilian brioches stuffed with your favorite ice cream!
Stecco Gelato
A layer of crunchy chocolate coating a heart of ice cream, the perfect sweet to be enjoyed anywhere
Gelato Cups
Ideal for enjoying a good ice cream in peace, sitting at one of our tables. You can also add fresh fruit, cream or topping to your liking.